He may be gone, but he's still up to his old tricks, and he's using us for a reference.
Adva Saldinger wrote in The Sun News 8 May 2011, Lofton hits ground running in new post; CEO asking taxpayers for $1.6 million:
The new Myrtle Beach Regional Economic Development Corp. president and chief executive is by many accounts aggressive and personable, and he says, ready to take charge and bring much needed jobs to the area quickly.

Brad Lofton said he will bring 500 jobs in the first 18 months, and an average of 500 jobs each year over the next five to 10 years.
And a pony!
Has anybody verified the jobs Lofton claimed he brought to Lowndes County?
Every time I tried to pin him or VLCIA down on that the dates shifted. Well, I guess we can just look in their minutes... oh, right!
they won't release those to the public!
Two VLCIA board members have since gone on record as being for publishing those minutes
(Roy Copeland)
or at least not opposed
(Tom Call)
. I'm not sure I asked Norman Bennett about that, but I'm scheduled to see him Monday, so I'll ask him then. Mary Gooding still refers me to her chairman, Jerry Jennett, who still has not called me back.
The South Carolina newspaper's hagiography of Lofton includes not a word about being fired from Effingham County. I guess like history changes the closer you get to Valdosta history changes the closer you get to Myrtle Beach.
The hagiography also says not a word about the biomass plant apparently never going to be built because it has no business model and Ashley Paulk has told them to move on.
But apparently the biomass plant still has at least one believer, even on the Lowndes County Commission. The SC newspaper said:
Crawford Powell, former chairman of the Industrial Authority and a Lowndes County Commissioner, described Lofton as intelligent, capable and instantly likeable.

"He did a good job of diversifying the base of what we have here and kind of shifted the mindset to hey we need to compete with anyone we want to compete with," Powell said.

Lofton's work to bring a Home Depot distribution center, which has more than 300 employees and is growing to the Valdosta area was particularly impressive, Powell said.

In Valdosta there was controversy over a biomass plant, which Lofton said was his greatest challenge.

"It was stressful because there was some vocal opposition," he said. "We handled it professionally. You have to treat everybody the same because they're all constituents."

Powell said that there was conflict around the project but that the plant had all of the necessary environmental approvals.

"Visionary people often have problems selling that vision because so many people around them say we've never done it like that," Powell said.
Um, no, it was because so many people researched it and found problems with it
and never got their questions answered.
And also because Lofton and Ricketts alienated so many people, such as
this group of people I arranged for them to meet in June 2010.
The problem was not so much Lofton's personality as his inability to hear any views that didn't come from VLCIA personnel or their own paid "experts".
I spoke to Crawford Powell and Roy Copeland Thursday at the Wiregrass Solar commissioning ceremony, and wondered when we would see them quoted in the local newspaper. Powell said the local paper didn't do enough interviews. I told him one way that has worked in the past to persuade the VDT to do some things was for LAKE to do them first, so maybe I should interview him. He said we could schedule a time for that. So I'll get back to him about scheduling that. (I also mentioned to the VDT that Powell apparently wanted to be interviewed by the VDT.)
I mention Roy Copeland because the SC newspaper also quoted him:
In his five years in Valdosta, he brought in a Home Depot distribution center, auto-parts manufacturing, pharmaceutical manufacturing, a John Deere irrigation manufacturing plant and a bread manufacturing plant.

"I think it's a tremendous gain for you guys and a significant loss for us," said Roy Copeland, a board member of the Valdosta-Lowndes County Industrial Authority. "He's competent, he's personable and he's a go-getter."

Copeland also described him as relentless in his pursuit of new industry. Once a company would show some interest Lofton would look after all the details and see the project through to completion.

"If you've got him on your team he's not going to give up," Copeland said. "I think there are numerous situations when we needed someone at bat at a critical time and Brad is capable of hitting a homerun."

Copeland said that the Myrtle Beach EDC will have no regrets with bringing Lofton in because his combination of skills and aggressiveness is unique.
When I spoke to him Thursday, Roy Copeland said he stood by what he said. Fair enough; everybody's got an opinion. And Copeland did not praise Lofton for any of the more questionable projects, nor even for projects that haven't happened yet.
However, what Roy Copeland did praise Lofton for were project management skills, not public-facing executive director skills. As far as aggressiveness, I suppose ridiculing the NAACP could be considered aggressive, although Lofton didn't seem quite so aggressive when the local NAACP president called him on it at a VLCIA board meeting.
Ah, but the big item is:
The EDC needs additional resources including a closing funds for incentives, more developed land and buildings for businesses and some additional staff members.

To that end, the EDC asked Horry County Council for a huge increase in funding, from $300,000 a year to the $1.6 million that would come from a dedicated mill.

He has been in this position before. When he led the Industrial Authority in Valdosta, he worked with the county commissioners to pass a dedicated mill for economic development.
Actually,
Gary Minchew took credit for that last,
although what Powell said is no doubt also correct.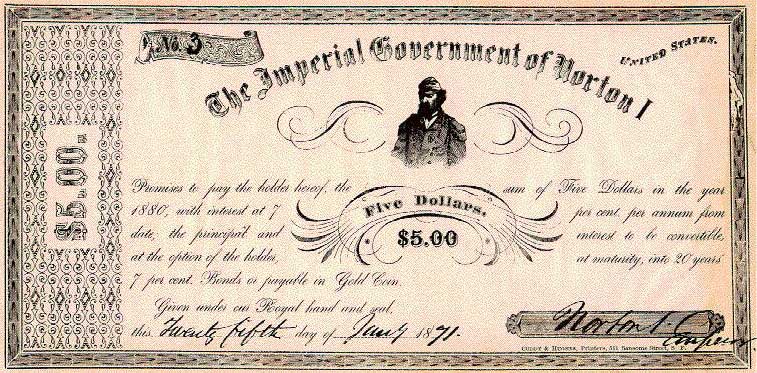 However, VLCIA then used its dedicated 1 mil, or about $3 million a year in tax money, to issue about $15 million in bonds and other debt for which VLCIA will end up paying back about 56% more than the principle. And what did VLCIA do with all that money? It bought land, most of which is still sitting there unused; 577 acres of it according to their own agendas.
Yep, up to his old tricks.
Horry County Council voted to give the mill for economic development on first reading and it will be back up for consideration at Tuesday's meeting.

"I think the entire council recognizes the desperate need we have for economic development and jobs in Horry County," said Horry County Council Chairman Tom Rice.
The article says:
Accountability and results are written into Lofton's contract, which has a clause that says the EDC board can terminate the contract if he doesn't bring 500 jobs in the first 18 months.

That provision is there to guarantee that the board wouldn't have any monetary or legal ramifications for ending the contract if he hasn't demonstrated he can do the job, Wendel said.
Maybe the EDC board won't, but how will Horry County not have any monetary ramifications if it's passed a tax for the EDC? For that matter, VLCIA's debt appears to be
co-guaranteed by Lowndes County
. Horry County Council might want to investigate whether the 1 mil Lowndes County dedicated to VLCIA actually brought in jobs or not.
Or they can be charmed by how personable and likable he may seem; it's their county. In our county, we'll be paying off Brad Lofton's debts for a long time.
-jsq