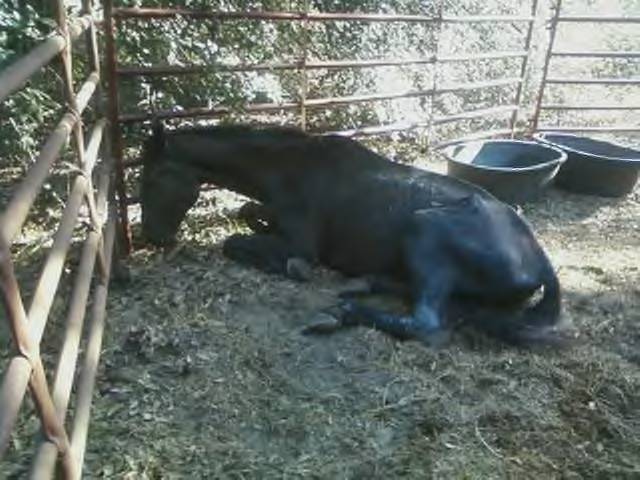 Previously
I've posted briefly
about
the notarized statement by Susan Leavens of 5 May 2010.
Here is more detail, with pictures. The statement alleges animals smothered, strangled, stabbed in the eye, cut, torn, beaten, slapped, thrown. Improper drug use "who signed this thing?". Racial profiling and discrimination. Unresponsive county officials and threats from them. Oh, yes, and falsified logs of euthanasia.
"And it was time for the abuse, neglect and deceitfulness to stop."
Susan Leavens stated:
"On 4/28/2010 I came in from checking traps around 1030 am, I was told while euthenizing a cat, the syringe I was draw pentosol out didn't matter what mattered was the 10cc syringe, so if it was not enough to euthenize the animal then set it aside it would die. But the 10cc one is the one that needed to come out right. I said "WHAT!" Tim Cook explained that to me he went and got Ryan Curtis and he explained the very same thing, he said even if you don't have a full cc of pentosol, say it's a cc on the log because the 10 cc syringe mattered not what we were using to euthenize with! It was very apparent that human[e] euthanasia was not important that the numbers were. This was very disturbing to know we were being made to make the animals suffer because the numbers might be off!"
In the statement she names multiple people she says were witnesses to the falsification of euthanization log entries, and even to the complete rewrite of a log and shredding of the previous copy.
Her statement also describes:
a horse with boils that lay in its own feces and urine for 3 days without seeing a veterinarian
2 pot belly pigs that were castrated and their tusks cut with no pain medications antibiotics, "screaming so loud it hurt my ears," and with maggots in their wounds two days later
a cat smothered by an employee ""No need for that...if it can't breath it will die!""
a kitten strangled, "I use to think I was going to go to hell for what I witnessed in that shelter!"
a dog stabbed in the eye with a needle
a meeting with Joe Pritchard in which "we all were informed if one more person came to the administration building we would all be fired, he would keep Linda, Michelle and Kay, get inmates to clean the shelter and rehire more employees!"
a veterinarian saying drugs had been improperly dispensed, ""who signed this thing?""
a veterinarian saying "he had a visit from the DEA and things were going to change at the shelter."
trying to get in touch with Ashley Paulk after he was elected County Chairman and that taking several weeks
repeated racial discrimination against a pair of African-American men who wanted to adopt a puppy.

"On feb 29th the puppy was hidden again from the same African American men. On March 1st the puppy was put back into the adoption room it was adopted by white people."

beating and slapping of animals
a shelter attendant throwing a live dog at another employee
She concluded:
"Animal Control Officers has been threaten to be fired for following chain of command to discuss the problems with up officals. Shelter Attendant and Animal Control Officers have been threaten by county officals in the past when they would attempt to talk about the problems at hand. They where told that if they can not get along down there they would shut the shelter down and fire everyone. Staff are afraid of get fired."
She also wrote:
I decided the cards would fall where they may... I was going to do the right thing even if it cost me my job! I have meet with every local person and still not seen any results from it. And it was time for the abuse, neglect and deceitfulness to stop.
Remember
Joe Pritchard said they examined the character of those testifying for the complaints and he said they found biases.
Well, I don't know any of these people well, but this statement to me sounds like it has a bias towards humane treatment of animals, and of humans, too.
What do you think?
-jsq