Continuing the
Comprehensive Plan Short Term Work Program (STWP) updates
, the chairman asked if the board was ready
Lowndes County Planner Jason Davenport responded:
We're not done working on this. But if you think it's time to bring it before y'all.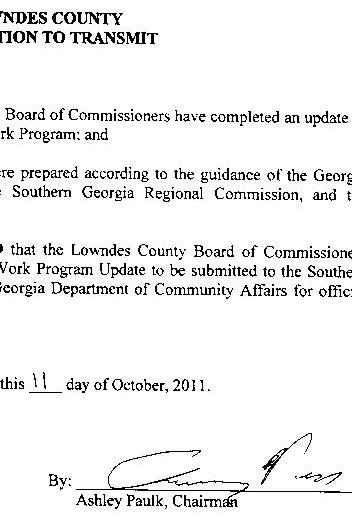 Later, at about 11:40 in, Davenport clarified:
And the only that's different right now is Lowndes County. Because Lowndes County did not hold a public hearing as required, so we're on a different timeline. And if Mrs. Quarterman would have given me about until December 13th she would have seen that.

Because our initial resolution was not the same as the other communities. We're on a little bit of a different timeline because we have to address that issue. That's one thing; the county in this instance will be handled a little different than some of the smaller cities and Valdosta.
That would be the initial resolution the county
did not provide in response to an open records request
about the draft the county did not publish as required by the state. If the county had answered questions weeks ago, instead of waiting until they had to do makeup homework,
nobody would have had to ask about it at that GLPC meeting....
Anyway, the County Planner has said there will be a public hearing. However, remember it was the County Chairman who said that the public hearing item on the agenda was not really a public hearing. It's the Chairman, not the Planner, who sets the agendas for the County Commission. We'll see what's on the 13th December County Commission Agenda, and whether it really is handled as a public hearing in that meeting.
Then GLPC Board Member John Page expressed his concerns:
I see a lot of things that say "funded". Where's the funding going to come from?
Valdosta City Planner Matt Martin explained that the specific item Page picked was actually to be funded by the Chamber of Commerce.
Page continued by expressing his objection to city or county governments funding any cultural programs, for example
multicultural programs and all this kind of stuff....
He summed it up as
a lot of big government control.
Curious how nobody saw it that way five years ago when the Comprehensive Plan was approved after many hearings involving the whole community. There was more discussion, for example, Matt Martin explained that the STWP was a plan for implementation of the larger goals of the Comprehensive Plan. Page's bottom line was:
What if we say we don't want to do it?
Martin and Davenport responded that could happen, but then the local governments would lose the certification status that permits them to receive state funds. GLPC member Bill Slaughter spoke up for the staff and the plan, saying he was involved as a citizen in the development of the Comprehensive Plan.
You can see the discussion for yourself. Here's the video:

We're not done working on this —Jason Davenport @ GLPC 28 November 2011
Comprehensive Plan,
Regular Session, Greater Lowndes Planning Commission (GLPC),
Valdosta, Lowndes County, Georgia, 28 November 2011.
Videos by Gretchen Quarterman for LAKE, the Lowndes Area Knowledge Exchange.
-jsq