While the
local CCA private prison contract expired
(yay!), the U.S. still has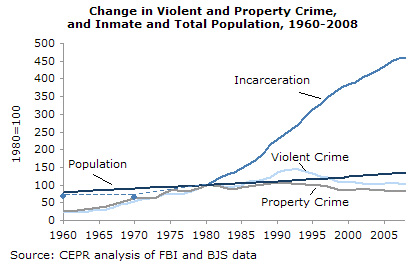 5% of the world's population and 25% of the world's prisoners
, which is
seven times our incarceration rate of 40 years ago,
while the crime rate is about the same, and Georgia has
1 in 13 adults
in the prison system (jail, prison, probation, or parole. We can't afford that. The money we waste locking people up could be sending people to college or paying teachers. And the root cause is still the
failed war on drugs,
which is also one of the biggest problems with human rights around the world.
LEAP wrote 16 March 2012, Human Rights is a Foreign Concept in the UN's "War on Drugs"
"Fundamentally, the three UN prohibitionist treaties are incompatible to human rights. We can have human rights or drug war, but not both," said Maria Lucia Karam, a retired judge from Brazil and a board member of Law Enforcement Against Prohibition (LEAP).

Richard Van Wickler, currently a jail superintendent in New Hampshire, adds, "I suppose it's not shocking that within the context of a century-long bloody 'war on drugs' the idea of human rights is a foreign concept. Our global drug prohibition regime puts handcuffs on millions of people every year while even the harshest of prohibitionist countries say that drug abuse is a health issue. What other medical problems do we try to solve with imprisonment and an abandonment of human rights?"
Good point.
We don't lock up people for drinking. We only lock them up for endangering other people while drinking. And we tax alcohol sales and generate revenue for the state. Let's do the same with drugs: legalize, regulate, and tax. That's what we did with alcohol in 1933, and it's time to do the same with other drugs.
-jsq